Gulf Coast Legal Center's commitment to our clients extends well beyond the litigation of cases. When you call or visit our offices, you will be treated with compassion and respect. Attorney Steven Jonas and other members of the professional team have years of experience working with clients who are facing difficult legal circumstances, and their knowledge, confidence, and personal attention to your case will surely put you at ease. You will never be treated as "just another client" and passed from one lawyer to another, as can occur when dealing with larger law firms. Whether in the courtroom or during negotiations, you will have the comfort of knowing that the lawyer you trusted to take your case will handle it to completion.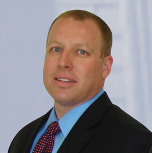 Steven has resided in the Tampa Bay area for over 33 years. He attended River Ridge High School in New Port Richey. He attended college at Stetson University in Deland, Florida where he received a Bachelor of Business Administration. He then completed his Master of Business Administration while attending Stetson University College of Law, where he received his Juris Doctor. Steven was admitted to The Florida Bar in 2000.
Steven worked in a commercial litigation firm in the Tampa Bay area. He specialized in collections, subrogation, and small claims trials.After gaining experience, Steven began working for a foreclosure firm in the Tampa Bay area where he handled many complex foreclosure cases. Steven was selected by the firm to manage their title company. As a manager, he was responsible for all closings. In 2002, Steven began his own law firm, Steven K. Jonas, PA. In 2003, Steven established Florida Abstract & Title, LLC. Both companies were originally located in Hillsborough County prior to their current location in New Port Richey.Volunteering is important to Steven; he has worked on many pro bono cases throughout his career. Steven also believes in the importance of giving back to the community. His memberships and affiliations have included:
The Florida Bar Association
The West-Pasco Bar Association
The Florida Bankruptcy Court, Middle District of Florida
Trinity Elementary School Advisory Committe
Allgood-Altman Inns of Court
Steven is always available to speak with you to discuss your legal issues, call now to speak with him or to set up a free, no obligation appointment to discuss your case.
Steven K. Jonas